We love feedback from our customers to make sure that we are carrying out a service to meet their requirements and expectations, we regularly request independent feedback.  Here is what some of our customers had to say.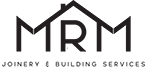 I am delighted to have used The Administration for writing up professional legal documents for my growing building company. Their attention to detail and quick turnaround time was excellent. I will certainly be using them again in the future as I go forward.
Michael Matheson – MRM-building-services

I am so pleased to have worked with The Administration Hub over the last 6 months. It has been a seamless process and the business support I have is superb. I have no hesitation in recommending them for business support and admin.
Anna Bateman – Halcyon Education Ltd
I have been supported by The Administration Hub for the past 12 months for my small Education Training & Consultancy business and have had such a brilliant experience. The team are extremely responsive, professional and helpful and nothing is too much to ask. They provided me with a great admin assistant who was able to support my business needs as they changed and developed over the 12 months. I would highly recommend any business to utilise the excellent services of The Administration Hub as they are definitely an asset!
Liz Pemberton
Excellent service from start to finish and brilliant result helping with my terms and conditions.
Mark Denman
Making the bold step to grow our business, we decided to work with the Administration Hub and are so happy we chose them. They have been really helpful in providing us with the information we needed and were very quick in their responses when we had a query. I would recommend them to anyone and wouldn't think twice about using their professional services again in the future.
Jen Dobs  – E- lectrix
What an amazing service, teamed up with a fantastic person who has become my PA. The flexibility this has added to my time and ability to branch out has lifted a huge burden of stress and made zipping through major projects so much easier. The Administration Hub team are knowledgeable, flexible, helpful and personal, making them feel like part of my company, not an add-on. The best move I have made!
We worked with the Administration Hub to provide part-time PA support. They were very flexible whenever we came across something non-standard in their ways of working which was very much appreciated.
We engaged with TAH in order to recruit our new Executive Business Assistant.
We chose them due to their comprehensive package inclusive of writing the job description through to placing our new employee, and everything in between. It was an invaluable service which meant I could carry on with my work while they did all the lengthy recruitment activities.
We now have a wonderful Executive Business Assistant who is a very valued team member, thank you TAH.
Leah Heathman – Fusion Pharma
Seriously efficient company. Every member of their extensive team are highly professional and always complete tasks to the highest standard. We are a recruitment business and they support us with recruitment activities. Highly recommend.
Joel Aldridge Hiring People
Used Admin Hub for a year, supporting my childcare businesses with general bookkeeping and customer-facing financial administration. Had a really good experience overall and would not hesitate to make use of their services again in the future. Thank you, Katy & colleagues!

We have been working with The Administration Hub for just over 4 months now and I can honestly say that I have never worked with a more professional, knowledgeable and enthusiastic team. Gaynor, our VA has already become an invaluable asset to our company. She is a fast learner, diligent, friendly and competent. She uses her initiative and has made a big difference to my workload already. Michelle, who assists with our website, is professional, friendly, knowledgeable and always completes a task on time. Katy and Amy run the company well – they are hands-on and are a dream to work with. They make the whole process of selecting the right person for the role effortless and I can see why they receive excellent reviews and industry awards.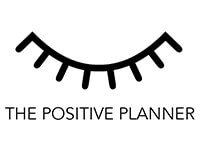 We have used The Administration Hub for bookkeeping and legal support for the last 4 months. We have always been very impressed by the professionalism of everyone we have worked with. Communication is always very good, and responses are quick. Quotations are clear and easy to understand and the support from the founders to ensure their team is delivering the highest level of service is very reassuring. It is really handy to have multiple administrative services offered in one place and makes handling admin matters much simpler.

Really responsive service and high-quality end product. Many thanks, Rosie and the rest of the team.
Fantastic service we received from Anita, very efficient and great value for money. We cannot recommend them highly enough! Thank you from all at Linea Homes!
We chose to work with The Admin hub over 2 years ago. I was unsure about the model of using a part time external team for this function as we had previously always had an in-house resource do the role. However, the admin hub team put me at ease and it has proved to be a great decision ever since. The team are great and feel like a natural extension of our business.
The Administration Hub were excellent in helping me to capture the vision of my brand.
Mayowa Adebiyi
The Administration Hub provided a professional PA and HR service which was invaluable when setting up the company, they have enabled us to grow much more quickly than expected and were always on hand to support us with additional requests whenever required. They come highly recommended and I look forward to continuing to work with the team at The Administration Hub.
I talked to a few different agencies but Amy and Katy both filled me with confidence from our first conversation. I couldn't have predicted what a perfect match working with The Administration Hub would be. Such a talented, friendly and efficient team. I'd highly recommend.
I've called on Amy and the team for various support including legal, HR, accounting and general business advice. They are incredibly professional and have always been able to match the right people to my enquiry. I highly recommend Amy and The Administration Hub.
I've been working with The Administrative Hub for about a year now. They have supported my business through the pandemic where the business has grown and flourished. My VA is amazing and the extra support from Amy is fab. They are always available for support. Highly recommend.
Instrumental in helping our project become organised. Diligent, reliable and kind. Couldn't ask for a better service!
The Administration Hub are friendly, super – efficient and very professional. Their help with sales & marketing has been invaluable.
Terry Cella – Tic Media
I would recommend this service to small businesses. they have helped to streamline our workload. I have found them reliable and professional.
Liz Carey BSc (Hons) RN RM NPdip – MOSA Honorary Secretary
Michelle has been brilliant! Right from the start her administration skills and business acumen helped me focus on the essential objectives of my work. Her professionalism, extremely high standards and practical insights have taken me to a totally new level. Thanks Michelle and Administration Hub!
Dan Allum – Award Winning Inspirational Speaker, Director, Playwright and Composer
Professional, quick and efficient it has been a pleasure working with Katy, Laura and team – would definitely recommend.
Mikey Vettraino
Super efficient. Melissa has become an indispensable part of our team. Can't recommend highly enough!
Bonitots Childcare
Amy and the Administration Hub team have been such an immense help. They are professional, thorough, and a joy to work with!
Henry Bowles
I launched my business almost two years ago and The Administration Hub has been a key part in its success and my confidence to grow. The diverse offering means whenever I need support with administration, processes or finance I know exactly where to go. TAH support me with regular admin each month meaning I can rest assured BAU admin is taken care of as well as one-off needs. The aspect I am always most impressed with is the urgency and speed the team handle requests. Working for yourself everything is urgent and important to you but not all suppliers reassure you they appreciate that, TAH work hard to make sure they set speedy deadlines and work towards them without fail.
Samantha Ridgewell
First rate service, super friendly, efficient and knowledgeable staff who were able to grasp the workings of our business quickly and easily.
Spine Plus
Fantastic service, prompt and efficient.  I can confidently recommend this company to all friends.
Ashley Weight
Amy and Katy go above and beyond. I highly recommend their services.
Chrissie Masters
I was recommended to Amy when I was looking for some help to cover a 2-week holiday. We set everything up in advance and I was able to go away knowing that she would manage all new and ongoing client calls, and database management and keep me in the loop as much as I needed. It has made such a difference to me having Amy and her team around and I am still using them 2 months after my holiday.
Sarah Kaye
TAH have been a pleasure to work with over the past few months. They've been supporting our business with admin and accounts and have taken a huge load off – it's nice to have our evenings back! I would recommend TAH to anyone who wants a professional and friendly service for their business admin.
Joe Reed
Working with Sarah and Amy at Your Business Matters has been an absolute delight. As directors who were struggling to keep on top of the day-to-day administration load of running a company, Your Business Matters have had a transformational effect on our work-life balance, and have helped us stay focussed on our business objectives.
Tim Mortimer
Amy looked after my business for a much-needed break to switch off and recharge after a very busy period. She made the whole process very straightforward and seamless, leaving me fully reassured that my business would be in safe hands while I was away. Amy is extremely professional, attentive and competent and this makes her the perfect choice for VA services for any business.
Lorraine Bridges
Katy and her team have been fantastic. We have been working with TAH for roughly two months now. It's so good to know they are there calling up different institutions on our behalf and generating many new leads. The weekly spreadsheet sent over has been extremely beneficial to us. Thank you!!
Recruitment company
We use Amy and her team at Your Business Matters for all of the telephone interviews we do for our clients. I can fully trust Amy and her team to manage this for us in a very time and cost-effective manner. I consider Your Business Matters to be an integral partner of Evolve and Grow. Thank you!
Alison Warner, Evolve And Grow
Katy is a superstar! She is organised, proactive, a fast learner and has great people skills.  I could not operate my recruiting business without her!
Ruth Maurandy, Rockmybaby Nanny Agency
We recently hired Amy from Your Business Matters to proofread some content for our website. She did a great job for us, corrected the text and also suggested few changes so that the text is more coherent. Amy added this finishing touch to our text which made it sound more professional, polished. We were absolutely delighted with her service and friendly yet professional manner. I am happy to recommend Amy and Your Business Matters to anyone I know. Such an excellent input and support for our business. Thank you.
Just a note to say that we couldn't be happier with the services provided by TAH. Their ability to listen to the requirement and deliver exactly what was requested within the time frame specified is really refreshing. I will be using their services again and wouldn't hesitate to recommend them highly.
I recently used Your Business Matters services to organise my files. I cannot recommend Amy and her team highly enough! Thank You!
I initially employed Katy as Virtual Assistant to help with PA duties, but due to her efficiency, resourcefulness, and professional approach I have now employed her as a Counselling Co-ordinator.
She has assisted me in blog writing, web content and liaising with my Counsellors.  Her empathetic and tenacious nature has given me the confidence to enable her to work with clients in this sensitive field.
Nicola Vanlint, Adv Dip, PG Dip. Psychotherapist, Greenwich Wellness Rooms
We used Your Business Matters for call answering and Terms and Conditions. Amy is very efficient and committed, and is able to judge the importance of enquiries. On one occasion, she chased me abroad, when it was necessary, so I could deal with a problem and saved me a lot of embarrassment. I highly recommend Your Business Matters.
We used TAH recently – our thanks to Amy for sending Sharon to the rescue. Highly professional and a fast worker we all found her to have a very likeable personality
Amy at TAH was a pleasure to work with, she was efficient and extremely thorough in helping us update our TandC's. I would highly recommend her services.
Highly Recommended! Fantastic and efficient – Nothing is too much trouble and they really do make you feel like "Your Business Matters"! Thanks Amy and Team
Really pleased with the service I received from Amy at Your Business Matters. She came highly recommended and I was not disappointed. Such a thorough service, knew what I needed better than I did and I'm so pleased with the documents provided for use within my own businesses. Would definitely recommend and use again.
Our Construction Health and Safety business matters very much to us and we could not be happier with how you and your company have been managing our admin requirements over the past several months.
It is so reassuring to know that we can hand over any of our admin tasks to you and know that they will be dealt with in a timely and professional manner and at a competing cost…no matter what task we ask you to carry out we have continually been very happy. Thank you for a top rate service, we will happily recommend you to all of our contacts.
Neil Gulvin Director Owen Construction Consultancy Ltd
Reliable service. Thanks very much
My business has used TAH a few times. Their service has always been professional, quick and effective. We will continue to use them in the future.