VIRTUAL ASSISTANT SERVICES LONDON
Setting ourselves apart from traditional virtual assistants, we offer a service to cover nearly all of your business and lifestyle needs. Are you a start-up, sole trader, SME, established business or individual looking for more time? If so, we guarantee professional, personal, reliable, transparent and efficient support whenever you need it. We offer virtual assistance services to businesses in London, the UK and worldwide.
Our services
We offer a wide range of administrative services that will free up your time and save you money, our virtual assistant services cover London, the UK and worldwide.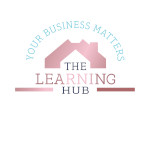 THE LEARNING HUB
Support your professional development with our bespoke e-learning courses.  Further your skills and enhance your career with our certified training, whilst learning at your own pace.
We work with a variety of sectors and individuals, covering lifestyle and business support offering them virtual assistance services in London, the UK and worldwide. Some of our client's industries include:
Medical board
Lawyers
Fitness
Wellness
Trade companies
Media companies
Doctors
Consultants
Will writer
Recruitment
Business coach
Artificial flower producer
IT consultants
Underwriting company
HR consultant
PR consultant
Asset finance services
Digital
Home share provider
Architect
Construction
Private nurseries
Sports
Set designers
Insurance
Investment bankers
Antiques shop owner
Solicitors
Brokers
MDs
CEOs
Get in touch
Call us on 020 3983 5333, email info@theadministrationhub.co.uk, or send us a message to find out how our administrative services can support you and your business. We're always happy to discuss your requirements so that we can determine how we can help.
Why work with us?
Tailored service
No one person or business is the same, something we are always conscious of when listening to your requirements to decipher the approach to meet your demands.
Never miss a deadline
You can trust us to deliver on time, if not before the deadline.
Sustainability and growth
We match your vision to the team member with the best skills, capacity and personality to support and grow with you and your needs.
Quality control
Not only do you benefit from personal support, but as an added benefit all tasks are overseen by an Operations Manager to ensure quality of work.
Buddy system
You will have the opportunity for constant service throughout the year. Cover is available when deemed necessary to cover any holiday and sickness absence with no cost or training implications for you
Value for money
You are not tied into a long-term contract and with our competitive rates we can reduce your fixed costs and eliminate the risks that are associated with employing staff.
Communication is key
We work closely with you to understand you and your company, establishing effective means of communication via your preferred source.
Multi-award winning company
Being awarded Leading Providers of Virtual Personal Assistant Services 2023 – London, Best Virtual Assistant and Business Support Service Company 2022 London and Best Virtual Assistants London 2021 and more reinforces our business model and goals to support our clients with loyalty and longevity.
Virtual Assistant Services
The Administration Hub is a London-based company that offers Virtual Assistant Services for companies and businesses across the UK.
We provide a comprehensive range of services that can be tailored to your specific needs, including administrative support, customer service, recruitment, PA, credit control, data entry, and much more. Our team of highly skilled and experienced Virtual Assistants are available to offer you the support you need to free up your time and focus on your core business functions.
We are committed to providing an outstanding level of service at all times, and our Virtual Assistants will go above and beyond to exceed your expectations.
What are the benefits of using virtual assistants?
Virtual assistant services are becoming increasingly popular, as they offer a wide range of benefits for businesses and individuals.
Perhaps the most obvious benefit is the cost savings. Virtual assistants can be hired on an as-needed basis, when compared to full-time employees there is a range of additional costs that virtual assistants do not bring to your business.
Virtual assistants also offer a high level of flexibility, as they can often be hired to work odd hours or on a part-time basis.
In addition, virtual assistants can provide a wide range of services, from administrative tasks to customer service and finance.
As a result, businesses and individuals who use virtual assistant services can focus on their core competencies, while leaving the routine tasks to someone else. Virtual assistant services are an affordable and flexible solution for a wide range of needs.
What is a virtual assistant service?
Virtual assistant services are a type of outsourcing that allows businesses to hire individuals to work remotely.
Virtual assistants can provide a wide range of services, from administrative tasks such as managing calendars and scheduling appointments, to more creative tasks such as social media management and content marketing.
Virtual assistant services can be an affordable way to free up time for business owners and managers, and they can be a flexible and convenient option. Virtual assistant services have become increasingly popular in recent years, as advances in technology have made it easier for businesses to connect with remote workers.